Discover the historical heart of Tournai!
The best way to discover all that Tournai has to offer is on foot. The tourist office proposes various walking tours to explore the city. The tour of the historic centre of the city, delineated by statues and information boards, takes you to the most important sites of the city centre.
After the multimedia show "The amazing stories of Tournai" shown at the tourist office, the walk will take you to the seven key places of interest of the city : the belfry, the Grand-Place square, the Saint-Georges tower, the Fort Rouge tower, the cathedral, the river Scheldt and the Saint-Pierre square. Along the way, Information panels with pictures and statues representing famous tournaisian people tell you all about the city's history and heritage.
While walking, enjoy the friendly atmosphere in the cafés along the quays; or take the time to enjoy a Tournay on the Grand-Place while the children have fun in the jets of water !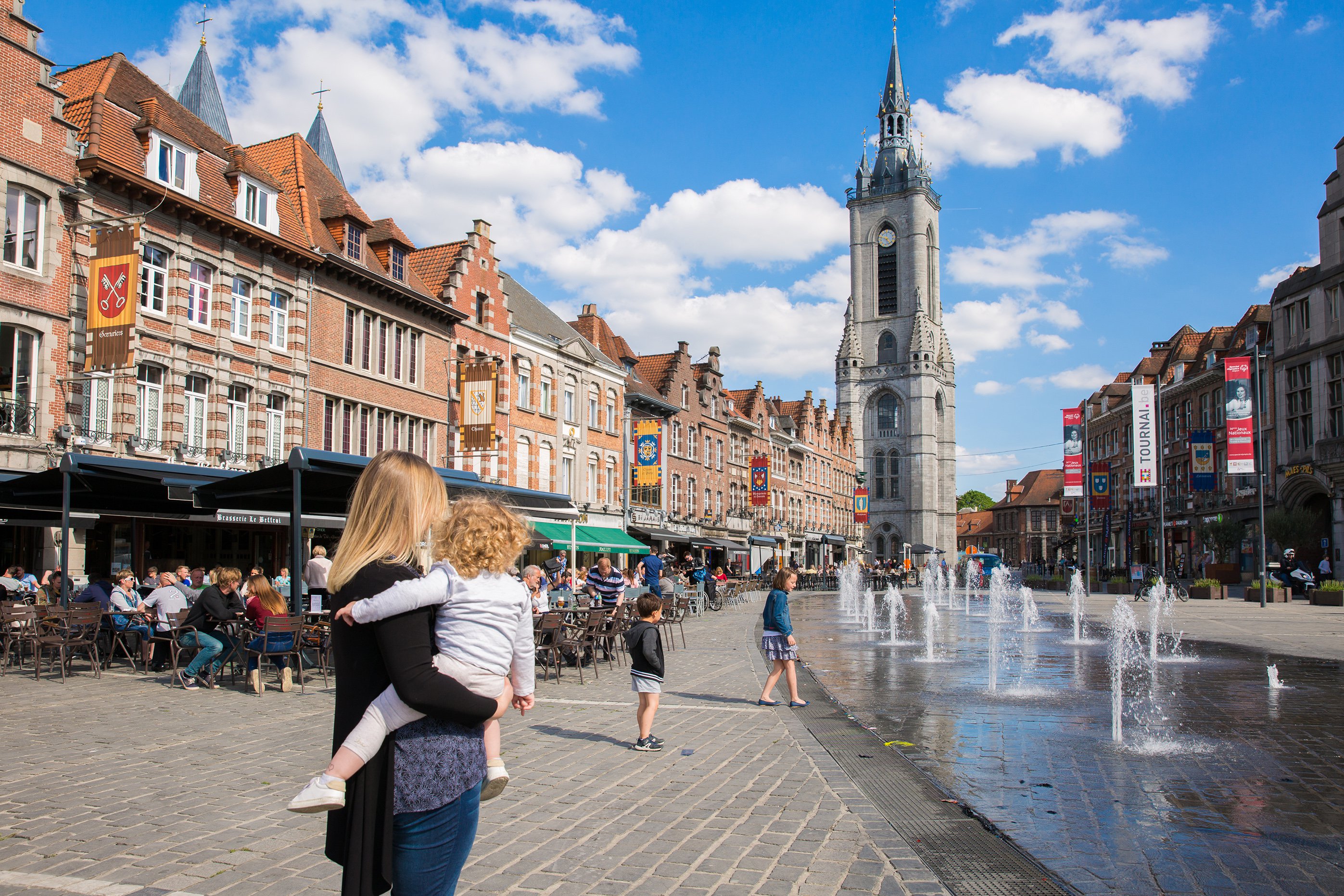 3
Film "The Amazing stories of Tournai"
Pratical info
Animated film the "Amazing stories of Tournai"
Duration : 20 minutes
Available in French, Dutch , English and German
Film prices
4€ : adults
3€ : children from 6 to 18 years old, students, seniors, handypass, groups (min 10 people)
2€ : school groups
1,25€ : Article 27
Free : children under 6 years old