Since 2013, the Tourist Office has been located in place Paul-Emile Janson in a building displaying striking Louis XVI-style façades and which stands above medieval caves of the 12th century, today an exhibition space.
Whether you are a passing tourist or a resident of Tournai, push the door of this new establishment to pick up the best information about Tournai and the rest of Picardy Wallonia. After crossing the threshold of the Tourist Office, admire the immense and magnificent mirror that stands before you. This work of art with changing reflections reveals the sides of the five bell towers of the Notre- Dame Cathedral in golden pixels.
In the projection room, come and discover the films «The amazing stories of Tournai» and «De la Pierre au Ciel».
---
Opening Hours (from 1st April till 31st October)
From Monday to Friday : 9.00 am to 5.30 pm
Weekends and Holidays : 9.30 to 12.30 am & 1.30 to 5.30 pm
Opening Hours (from 1st November till 31st March)
From Monday to Friday : 9.00 am to 5.00 pm
Saterday : 9.30 to 12.30 am & 1.30 to 5.00 pm
Sunday and Holidays : 1.30 à 5.00 pm
---
Closing Days in 2023
The Tourist Office will be closed on the following days :
Sunday 01/01
Monday 02/01
Saturday 18/03 (Tournai carnival)
Monday 01/05
Wednesday 01/11
Monday 25/12
Tuesday 26/12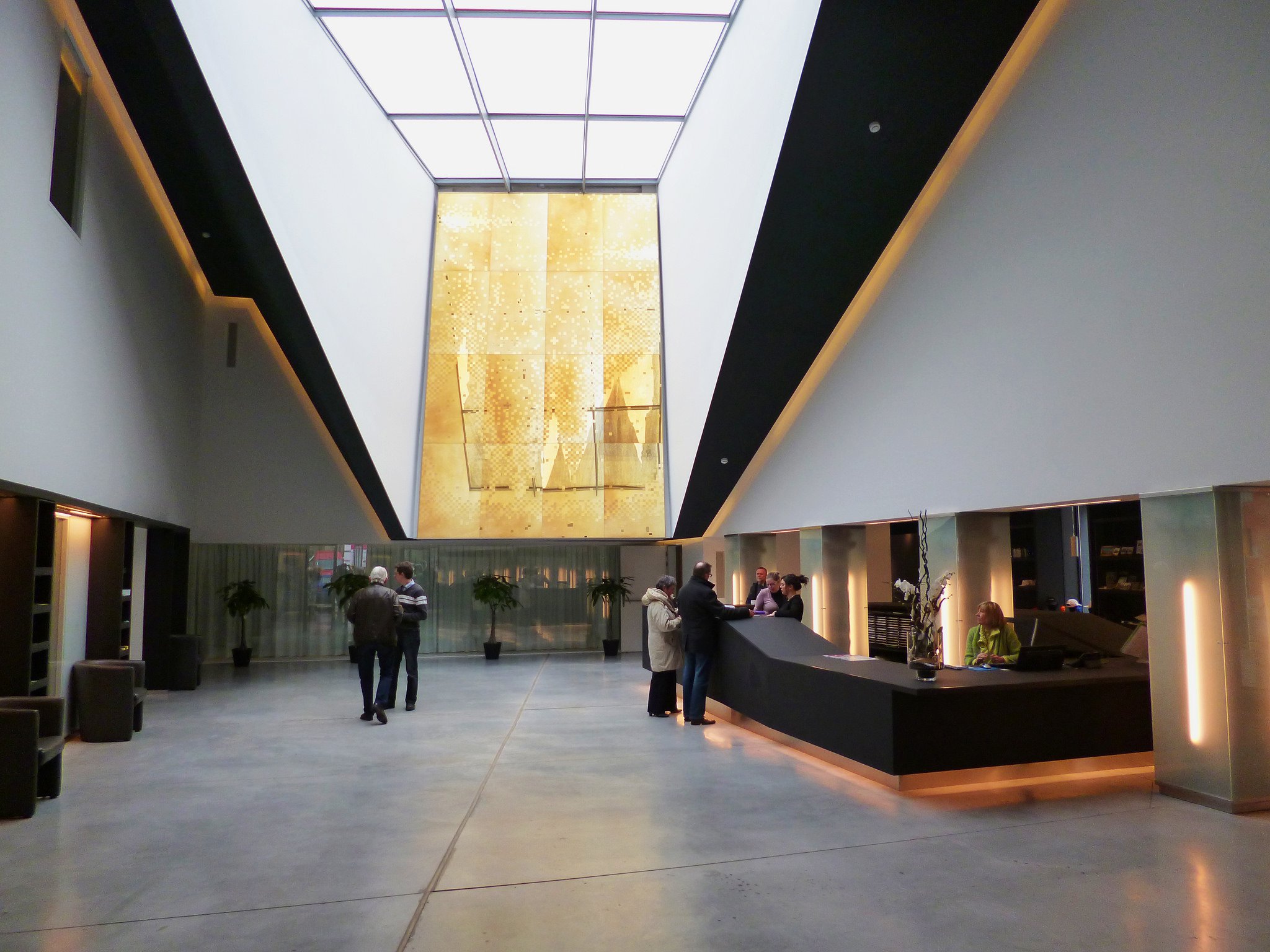 OPENING HOURS (from 1st April till 31st October)
From Monday to Friday : 9.00 am to 5.30 pm
Weekends and Holidays : 9.30 to 12.30 am & 1.30 to 5.30 pm
OPENING HOURS (from 1st November till 31st March)
From Monday to Friday : 9.00 am to 5.00 pm
Saterday : 9.30 to 12.30 am & 1.30 to 5.00 pm
Sunday and Holidays : 1.30 à 5.00 pm
>>> End of year opening hours 2022 :
Saturday 24/12: open from 9.30 to 12.30 and from 13.30 to 16.00
Sunday 25/12: closed
Monday 26/12: closed
Saturday 31/12: open from 9.30 to 12.30 and from 13.30 to 16.00
Sunday 01/01/2023 : closed
Monday 02/01/2023 : closed
Services
A dynamic team is at your disposal providing several services:
Guided visits
Tourist train ride
City pass
Walking, cycling and horse-riding
Shop
Free Wi-Fi
Selfie-wall and souvenir photo
Temporary exhibitions