The best way to explore the city is on foot.
By ambling along its narrow picturesque streets, it feels like we have taken a leap into the past. The tour of the historical centre is a fun way of discovering the city, its heritage and its history.
After watching the film «The amazing stories of Tournai» screened in the Tourist Office, which retraces 2000 years of the city's history in just 20 minutes, this tour guides your steps towards the seven crucial points in the city: the Belfry, the Grand-Place, the Saint-George Tower, the Fort Rouge, the Notre-Dame Cathedral, the River Scheldt and the Place Saint-Pierre.
These different sites are brought to life by totems and lecterns which mix photos, ancient engravings and texts with anecdotes. There are also statues representing the historical characters who narrate the history of Tournai.
Leave enough time to make two stops. Firstly, the Belfry(temporarely closed) : a climb of 257 steps which will take you to the top of this UNESCO World Heritage Site where you can enjoy a breathtaking view of Tournai and the surrounding area. Following this, weather permitting, take a pause on one of the many terraces on the Grand-Place to experience the conviviality and way of life in Tournai…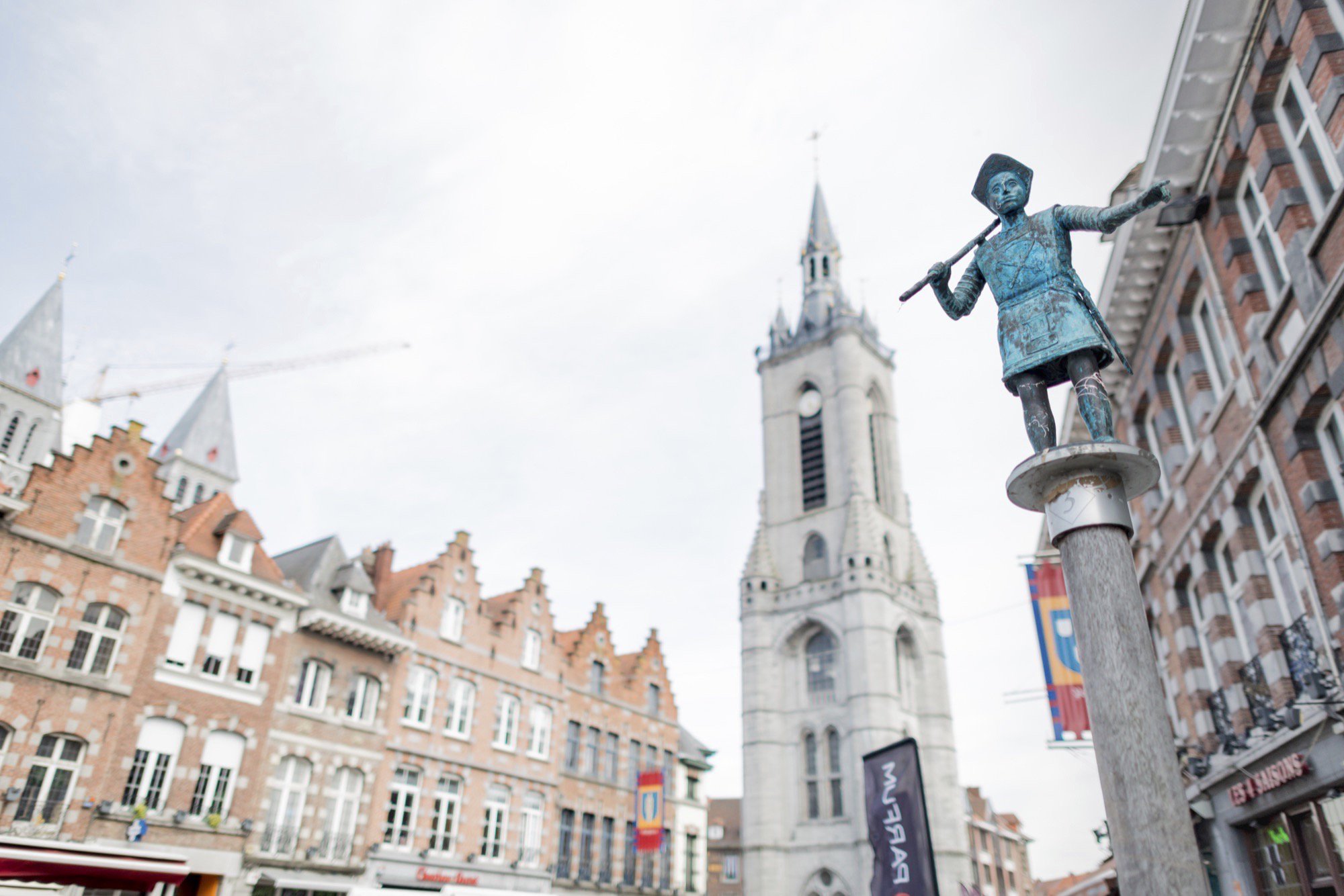 3