Restoration of the Cathedral, 20 years of Expertise
Notre-Dame Cathedral, the absolute icon of the City of 5 Steeples, has been embedded in the Tournai landscape for centuries. In order to preserve the quality and stability of this colossal monument, major restoration work has been underway since 2006. Month by month, newly renovated sections of the Cathedral are unveiled, much to the delight of art and history enthusiasts as well as the general public.
In August 1999, the centre of Tournai was hit by a tornado which weakened the Cathedral. There was substantial damage and, ever since, a close eye has been kept on the monument. It is even said that the Cathedral aged by a hundred years overnight when that exceptional weather phenomenon occurred.
Work to stabilise the Gothic choir, replace the roofing, clean the stone walls and repair the stained glass windows is in constant progress and a description is displayed on the fences installed around this remarkable building. An unguided tour of this exhibition reveals the Cathedral's history and explains its architecture, its special features and the different stages of the restoration work.
A multimedia film called "Heaven Carved from Stone" is available at Tournai Tourist Office. The film offers deeper insight into this prestigious building which features in the UNESCO World Heritage list.
---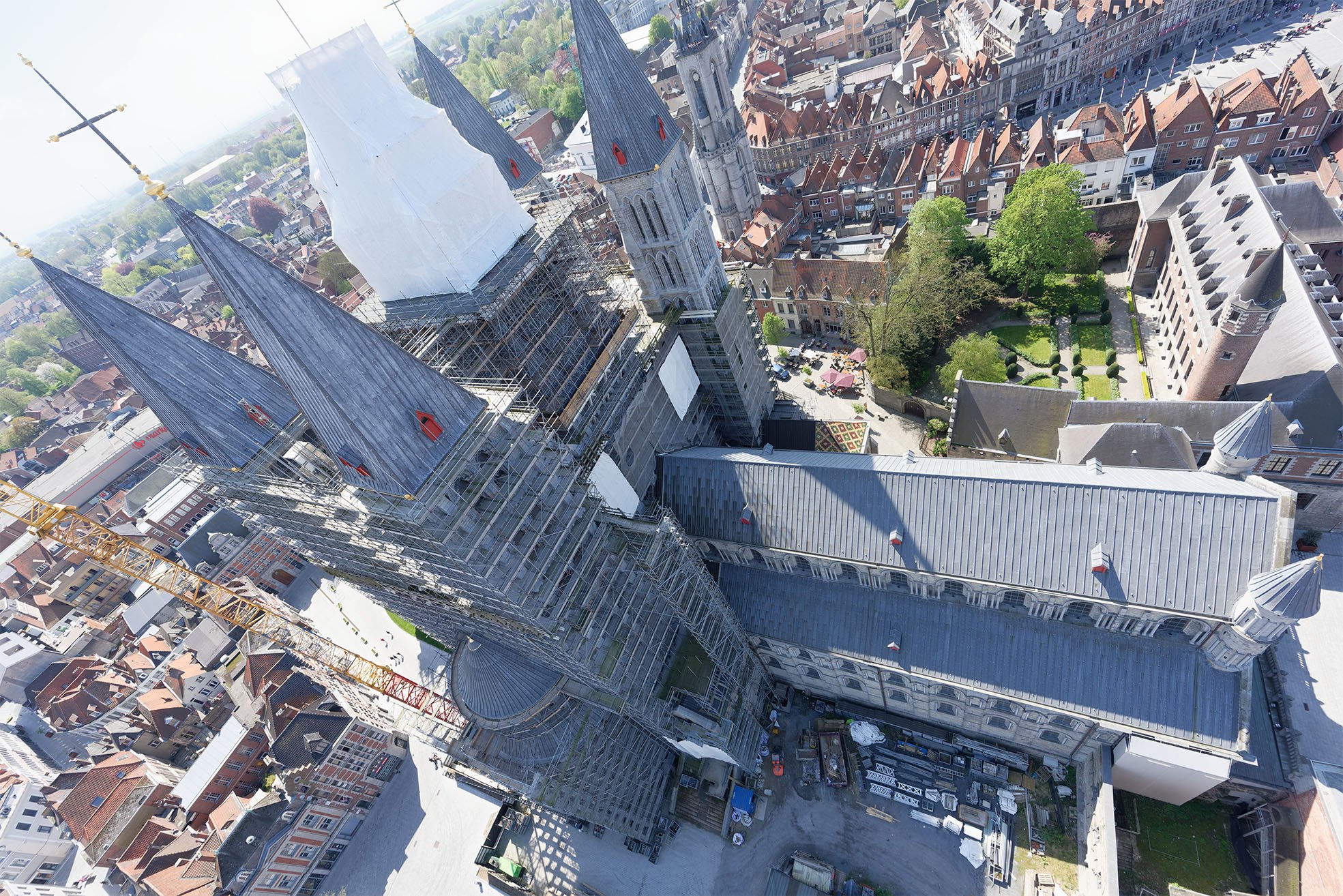 2