Priceless treasures
The Tournai Fine Arts Museum houses many treasures. Among these, there are 2 famous paintings by Manet: « Argenteuil » and « Chez le Père Lathuille ».
Did you know that it is the only two works by Manet exhibited in Belgium ?
The Museum constitutes an exceptional collection of heritage, due both to its architecture and to the extensive nature of its art collections. It houses a serie of modern artworks donated by the Brussels patron Henri Van Cutsem.
--- Argenteuil
"Argenteuil" is an oil on canvas created in 1874 by the French painter Edouard Manet . This impressionist painting depicts a canoeist with a young woman on the banks of the Seine in Argenteuil. The canvas underwent major renovation work in 2013 .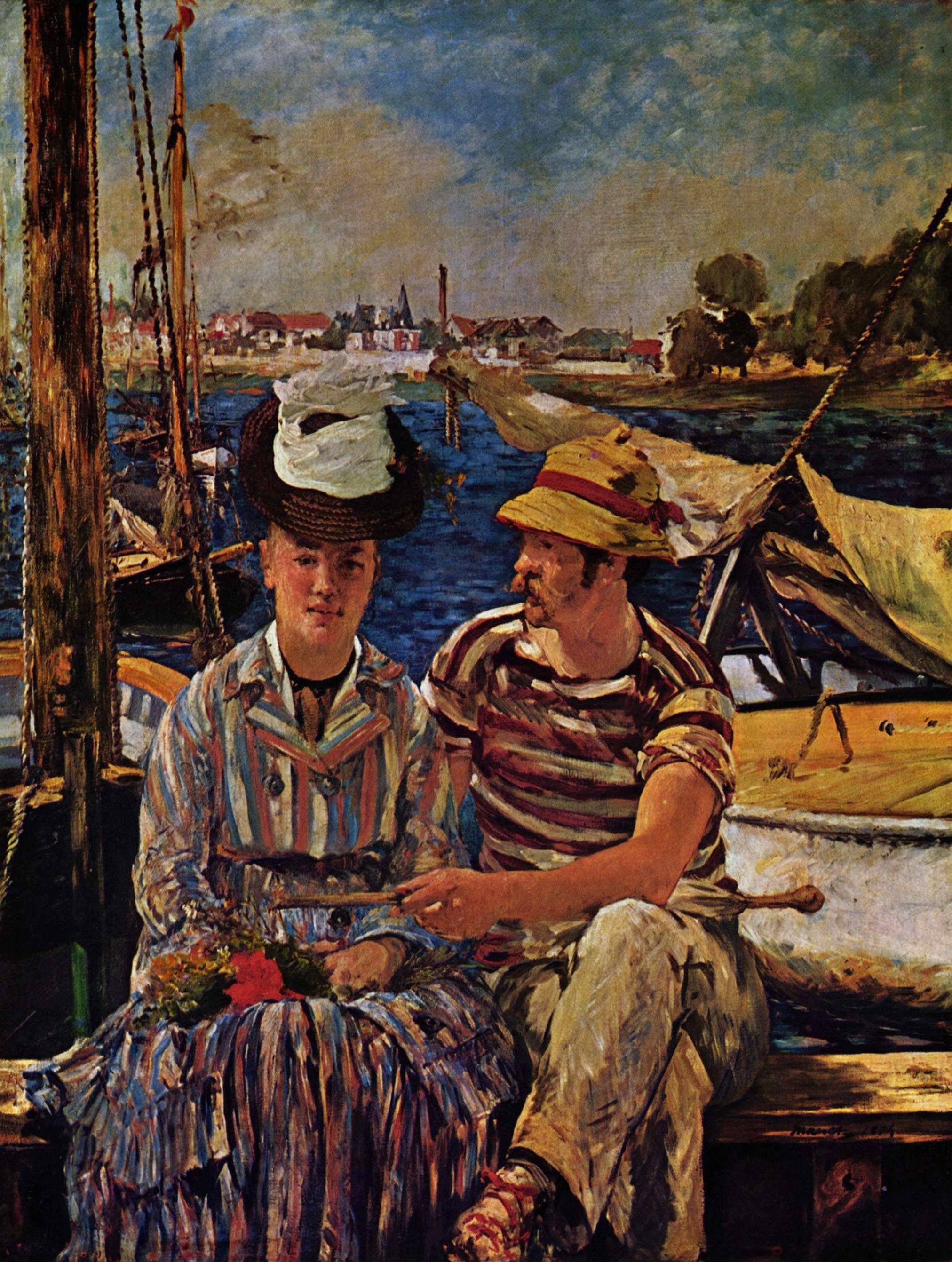 Chez le Père Lathuille
Manet's famous painting "Chez le Père Lathuille" (1879) has been part of the museum's collection since 1904. A masterpiece of Impressionism, this painting has already travelled all over the world, from Japan to Germany.