The Grand Place, a relaxing place in a prestigious area!
Its beautiful grand place is in the atypical shape of a triangle, cradled by the sound made by jets refreshing water; it gives the feeling of a city bustling with the terraces of many cafes and restaurants (the city has a record number of eating establishments per capita!)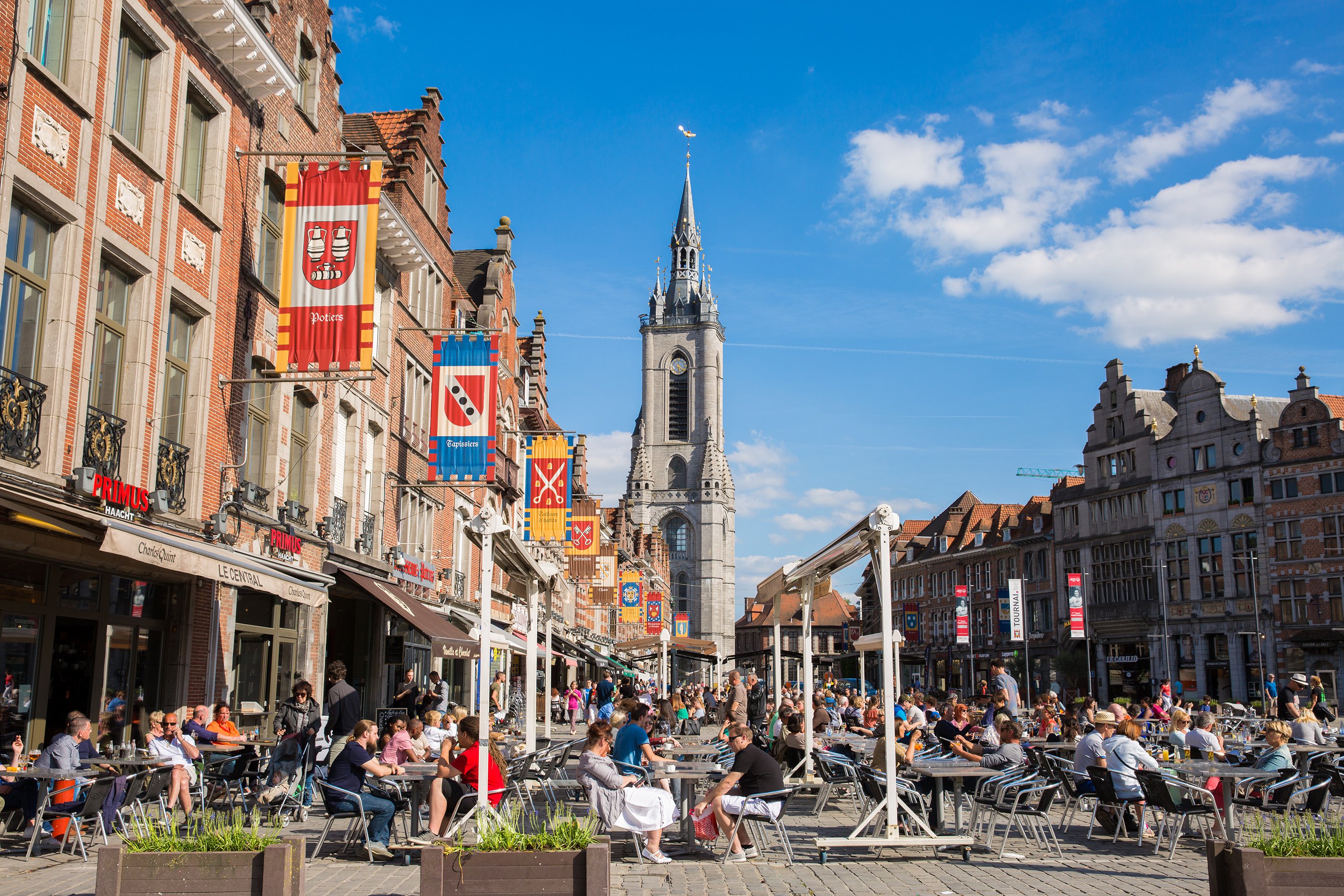 A real place to relax
The Grand Place is one of the city's relaxing area where you can enjoy (with moderation) one of our local specialities in the shadow of the Belfry, the Cloth Hall or the Saint Quentin's Church. Not far from the church, you can find a way to a beautiful square and to the Red Fort, remains of the first city surrounding wall.